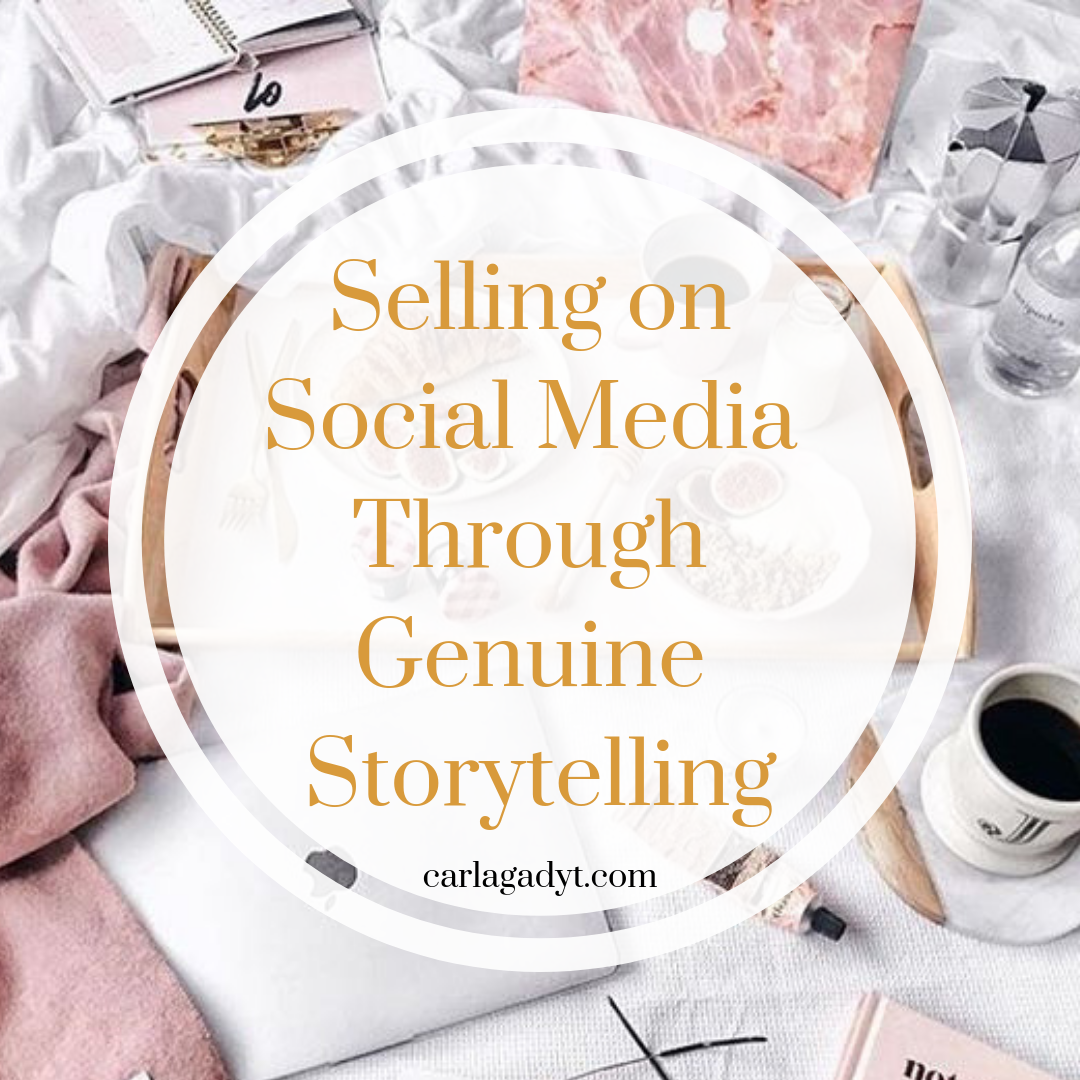 How To Sell on Social Media Through Storytelling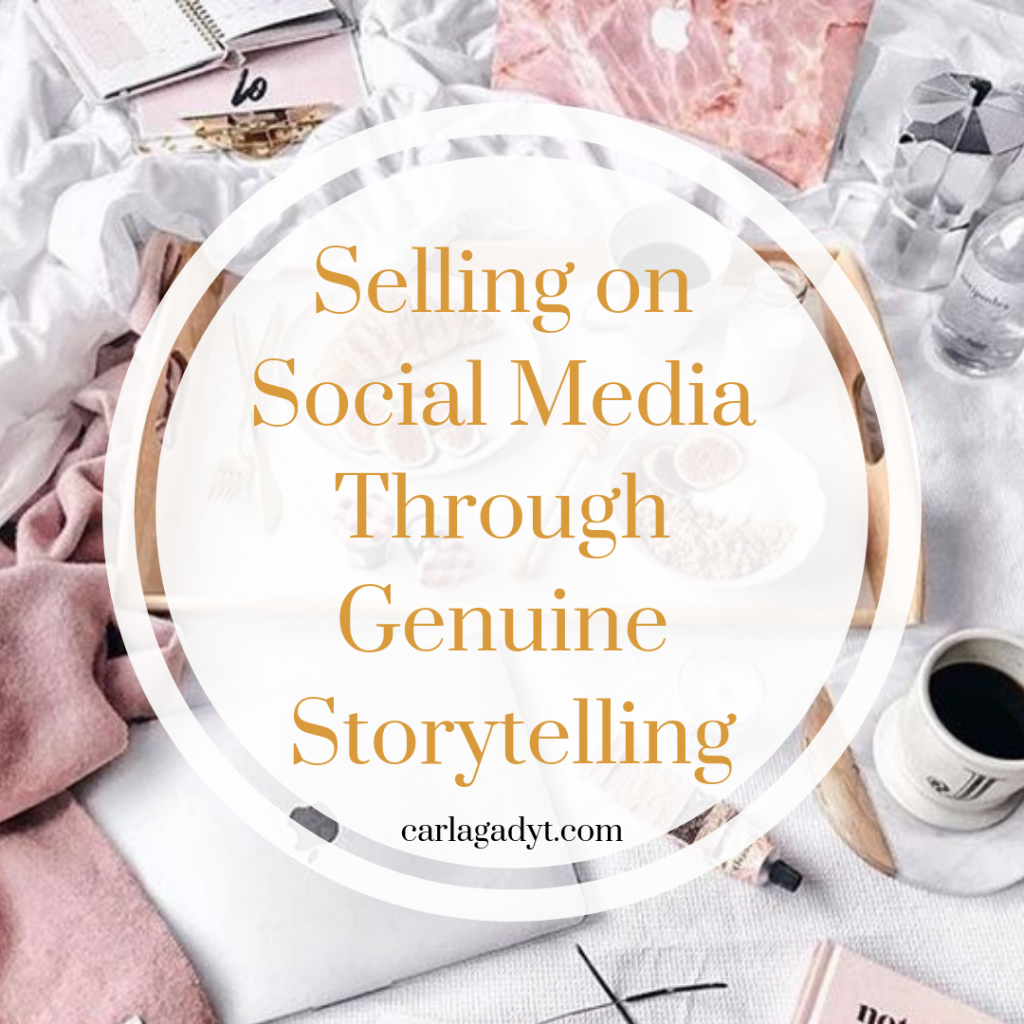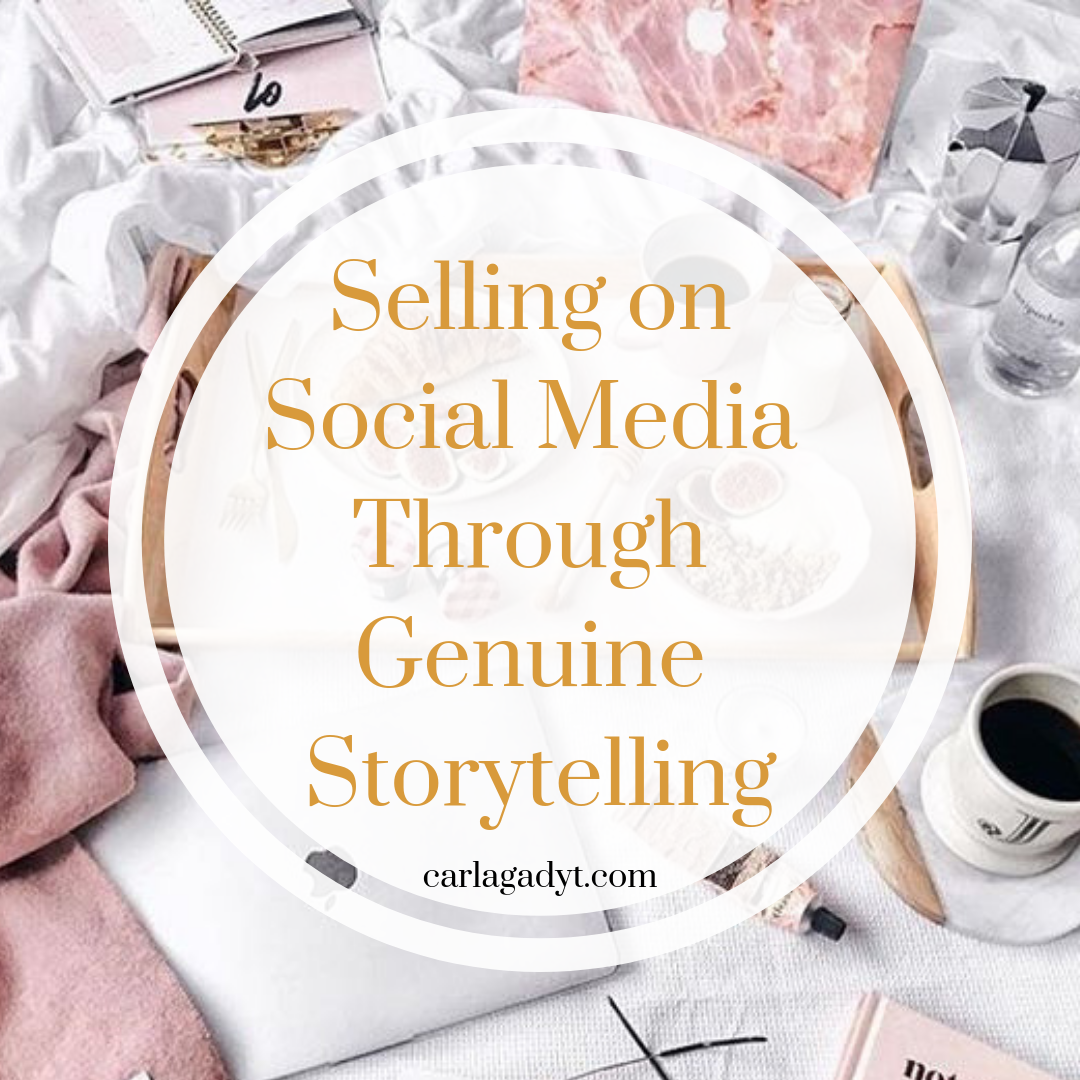 ---
If you're an entrepreneur you know you want to use social media to reach and connect with your clients, but you don't want to push your products or services in a "salesy" way.
You want to sell from the heart, delivering amazing content and value and showing how you can help others with your unique products and/or services, in a genuine way.
A great way of doing that is through Storytelling.
This is not about inventing stories. On the contrary, it's about opening up and showing yourself fully.
It's about telling the real stories behind everything you do.
The stories behind who you are, what you do, why you have your business, what's your mission, telling stories about how you struggled in the past with similar things your clients struggled with now, and how you overcame it and can now help them.
People CONNECT with you and with your stories because it RESONATES with them.
They know what you're talking about because you have gone through the exact same experiences, situations, emotions, that they are going through now.
And this is all about FEELING.
You want to be of service to others and help others with your unique gifts because you want to make them feel better about something.
You want to take them from A (where they are now) to Z (where they want to be).
So when you tell a story about yourself, you need to tell them how YOU felt being at point A and how you went from that place to point Z and how you feel NOW.
And then tell them how through your products and/or services you can help them make that transition too.
For example, to me I'm always talking about my stories and experiences of when I tried to "fit the mould" and worked years on traditional soul crushing 9-5 jobs, ignoring my entrepreneurial call and all sorts of crap that attracted into my life.
It sucked. Big time. And I tell my audience about how I went through a spiritual awakening, started listening to myself, honouring myself, and made the shift into starting my own business and am now living an abundant happy life based on my truth.
---
Why I do this?
Because I KNOW that my audience are heart-centered people that are stuck in a 9-5 job and want to start their own business and use social media for it.
Or they have already started their businesses and quit their jobs, but they are still in a mindset of lack and have no idea how to show themselves fully on social media and reach their soulmate clients.
That is all stuff I have been through in the past and I know how it feels.
I also know very well how to make the shift and help them quickly level up into a place of abundance and start using social media successfuly.
So, when I tell them my stories, they connect with me because it resonates with them. We speak the same language.
Tell from the Heart
So when you're creating content (writing or talking), remember how things used to be for you. How you used to feel at point A, and remember how you make the shift from that space and into point Z.
I'm sure you've got many stories that you can tell others.
And of course you can also tell stories about yourself and your present life, that you did this or that, went here and there, in like "behind-the-scenes" stories. You only need to share what you feel comfortable with though.
That way it makes you "human", people know who you are.
But you have to be open to fully show yourself and know that when you tell one of your stories of how you overcome something, that is SUPER POWERFUL!
You're basically telling people who are struggling with something, that they too can overcome it and live a fullfilling life. That it is POSSIBLE for them.
So they know you can help them and you get compensated (in the form of them buying your stuff) and have the opportunity to help others with your unqiue gifts, helping you expand even further in your life and business.
You can also tell the stories behind everything you create: for example if you're creating a new course, tell your audience why you're creating it, show the content creation process, keep them inspired and interested.
Your own unique stories are IMPORTANT. Everything you went through in your past had a reason to happen.
Having gone through those experiences is what allows you to connect deeply with your soulmate clients.
So, be PROUD of your own stories and start telling them online. When you put that kind of energy out, you'll attract the right people to you.
---