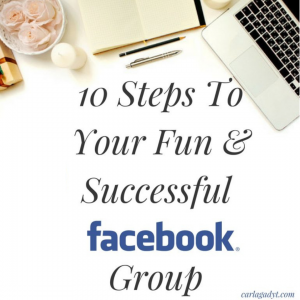 ---
Many entrepreneurs nowadays are interested not only on having a Facebook page, but in having a Facebook group.
A group provides a great oportunity to do much more than just promoting your products or services, but to create an engaged community that will know and trust you.
It is a safe space where people feel more at ease to open up and interact. And, one of the biggest benefits is that every time you post on your group, all members will receive an instant notification.
Much different than a page, where followers receive nothing, and very often don't even see your posts!
So, if you want to create a Facebook group – or if you already have one but feel you are not making the most of it – this guide is for you.
I've included there the top 10 things you need to do in order to make your group fun and successful… and growing!
---
Price: $42
Get yours now – after purchase you'll receive an email with the Guidebook: