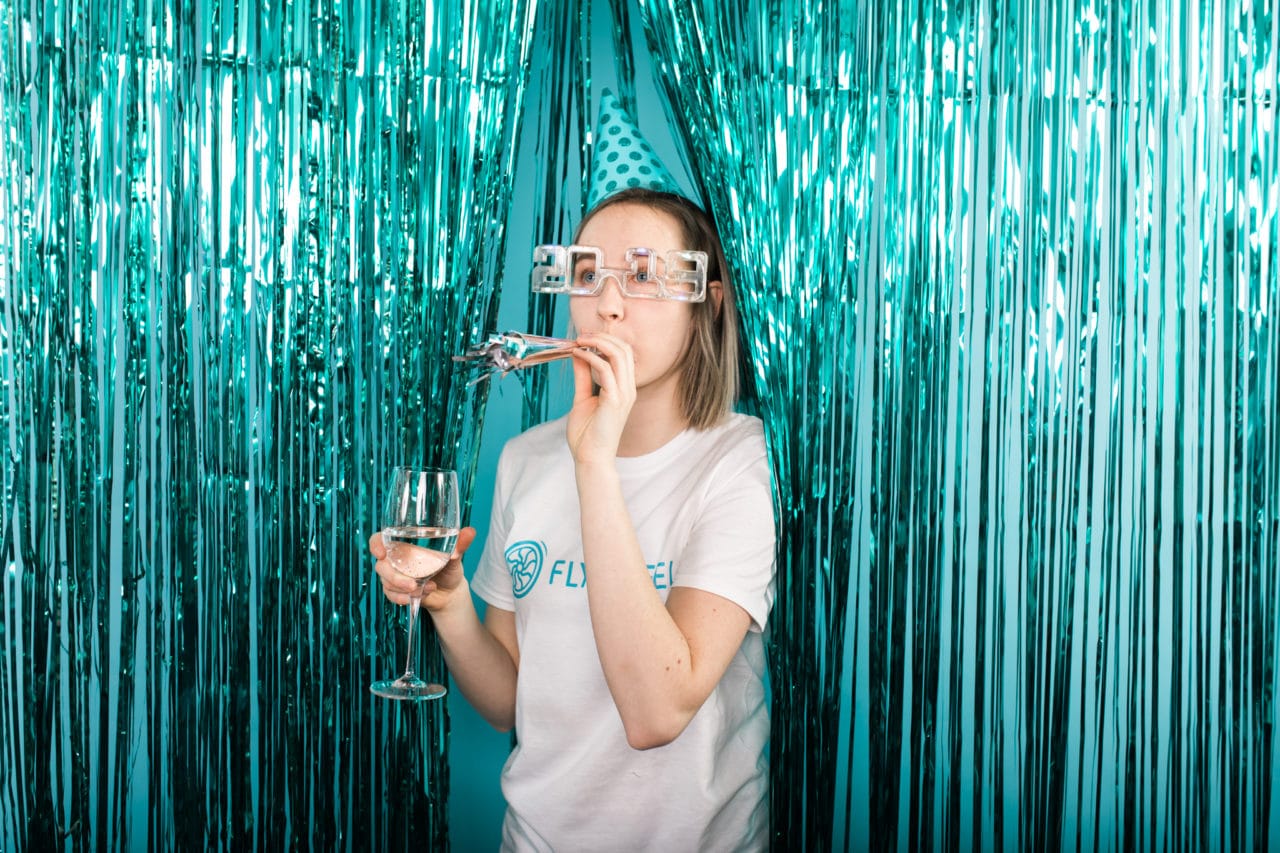 7 WordPress Tips and Best Practices to Make Your Website Shine in 2021
A new year means a new opportunity to discover WordPress tips and best practices to make your best websites yet! Whether it's taking the time to perform simple plugin updates or planning a blog redesign around the Gutenberg editor, there are quite a few ways you can focus your efforts to build your best WordPress sites in 2021!
I know you're going to take on some incredible work next year, so before you get too crazy with new clients or preoccupied with projects, take the time to make your existing sites and workflow shine!
Here are seven WordPress tips and best practices to think about in 2021:
1. Always make site updates in a test environment
This first tip earned the number one spot on my list for a very important reason: You should keep it in mind for everything else we're going to talk about.
When you make changes directly to your live site, you run the risk of something causing your site to crash. And if your site is tied to your business, downtime is critical to avoid at all times, as that could mean a loss in sales.
To eliminate this unnecessary risk, you can use a test environment to update your WordPress site. For quick fixes, a staging site would work well. If you're testing functionality or a brand new site design, I recommend a local environment. If you haven't worked with a test environment before, Local is a free app that'll help you get started in no time. Download Local here!
For the remaining best practices, I encourage you to try them in a test environment before pushing to production!
2. Get to know the Gutenberg editor (WordPress 5.0)
WordPress 5.0 was released at the end of 2018, which introduced the Gutenberg editor. Even if you're planning to use the Classic Editor Plugin for a while (which will be supported until December 31st, 2021), it's worth getting to know our new friend Gutenberg this year.
I recommend setting up a local WordPress site running version 5.0, so you can safely experiment with the new editor without any risk to your real site.
If you're a content creator, try creating a new post with Gutenberg so you can see how it feels to use blocks. You may also get a few new ideas for formatting future articles!
If you're a developer, you can import a copy of your live site into your local environment, and then update to WordPress 5.0 to do some troubleshooting. This will allow you to see how your site's existing content reacts to Gutenberg, so you can put a plan in place to update the live site
3. Update your themes and plugins
This WordPress tip is nothing new, but it's so important that it's worth including in any best practice list! Now's the perfect time to audit your themes and plugins to make sure they're up to date and running like they should be.
While it may feel tedious to run through all the sites you manage just to update these things, it's incredibly important for both site speed and security. Outdated versions may have vulnerabilities that put the site at risk, and imagine how much more time it's going to take to fix a site with malware.
Bonus: Updating themes and plugins for your clients is an ongoing service you can charge for, to earn recurring revenue. If you haven't started this pricing structure yet, I highly recommend it! This guide to recurring revenue can help you get started.
4. Make sure your sites are mobile-friendly
This best practice also isn't new, but it remains incredibly important: Your website needs to be fully responsive and mobile-friendly.
If you're using well-maintained WordPress themes and plugins that are up to date (which, according to the last tip, you should be!), there's a decent chance your site automatically performs pretty well on smaller screens. (Thanks, WordPress developers!)
If you're running a custom site design, however, you might have to think a little more intentionally about making sure your site is mobile-friendly. And again, if you identify any changes you need to make, test them in a local environment or staging site first. Otherwise site visitors might stumble across a pretty weird experience on your site while you're in the middle of updates!
5. Add SSL certificates to every site
There was a point in time where SSL certificates were only considered important for certain types of sites, like eCommerce shops or online bank portals that were handling sensitive client information. Today, however, having an SSL certificate on your site is considered a best practice, even if you're just building a personal blog.
Google has even started flagging sites without an SSL certificate as "not secure," which is definitely not something you want showing up on your website.
If you don't have an SSL certificate installed, start with your hosting provider. Many will actually provide SSL certificates (a common benefit of managed WordPress hosts). Flywheel offers Simple SSL, a free certificate powered by Let's Encrypt, for every site. This guide to SSL will help you learn more.
6. Find your favorite tools
This tip is all about helping you have a more productive and efficient year when it comes to building sites for clients. One of the best ways to improve your workflow is to simplify the number of WordPress themes, plugins, add-ons, apps, extensions, etc. that you use.
Sure, there will always be new challenges to solve and unique site requirements, but do a little audit of all the tools you use. Is there any overlap? Can you simplify?
For example, when it comes to WordPress themes, do you have a single framework you always start from? Or maybe a theme company you trust? Or does every new site design require a bunch of research time to identify a brand new solution?
If you haven't found your favorite tools yet, that's okay. But make 2021 the year you increase efficiency by defining your go-to options, so researching a custom solution is the exception, not the rule.
Tip: If you host your sites on Flywheel or use Local to develop sites, you can save a Blueprint with a theme and set of plugins to create future sites from. It's a wonderful way to speed up set-up time, once you've found your favorite tools!
7. Involve your clients in the design and development process
There's almost nothing worse than making a ton of progress on a project, only to find out the client isn't happy about a major part of it. This year, prioritize client feedback regularly throughout the project, to ensure everyone is always on the same page!
When you're onboarding a new client, take the time to get to know their business, what they like/dislike about other websites, and their goals for the year. Using a client questionnaire can help standardize that process so you don't forget anything in the first stage of a project!
Once the project is in motion, check in with your client during different the phases, including wireframes, mockups, development, etc. If you're using Local to build the site, you can even send clients a link to the site on your machine, giving them a chance to preview a working version.
By getting feedback early on, you'll prevent major changes down the road and keep your clients smiling!
Remember, while all of these tips will be beneficial for your site and workflow, I recommend making all changes in a test environment first! Especially if you're using Local, it's easy to set up, quick to make changes, and even faster to push them to production.
That completes my roundup of WordPress tips and best practices for 2021, but I know there are more out there! What else are you planning to do this year to make your sites shine?
Source