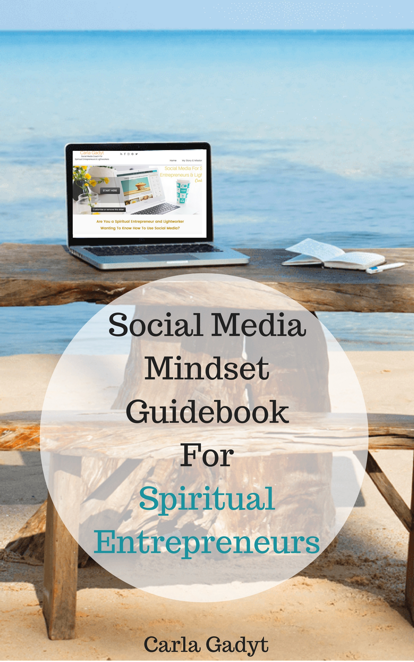 ---
Everything you do and create for your heart-centered business needs to come from the right mindset and alignment and social media is no different.
In order to choose the right social media channels for YOU to use, to show up fully and stand tall in what you believe and say, and to reach and connect with your soulmate clients, you have to be in the right mindset.
Because if you do before aligning with who you are and want, your energy will be scattered and no amount of techniques and tactics will work.
Being on social media and using it to reach and connect with your soul tribe should be easy and fun!
Anything that is not, is because is out of alignment. Simple.
That's how I created this free guide, where I tell you simple steps to get into the right mindset in order to use social media.
These are things that I teach my clients when I help them with social media or in our coaching sessions.
---
"I really loved your social media tips for heart-centered entrepreneurs. I am reading it repeatedly. It is refreshing to read your tips. It is very different from the ones I read online."
Sarah – MyLifesManual
---
To get your free guide immediately delivered to your email address, fill in the box below and subscribe my newsletter: